Rehab and Wellbeing
Providing rehabilitative palliative care and wellbeing services to people across our community with life-limiting conditions.
Our passionate Rehab and Wellbeing team will support you to maintain skills, confidence and optimise your quality of life, enabling you to live well with your diagnosis and do the things in life you enjoy. We support with symptom control issues, provide rehabilitation and social opportunities in an environment that is friendly, welcoming and relaxed.
All our services are free of charge.
How can we support you?
Our wellbeing groups and rehabilitation sessions are focused on promoting self-care and improving or maintaining your sense of wellbeing. Regular face-to-face wellbeing and rehabilitation groups include:
Fatigue and breathlessness
Self-management education sessions. (Open to registered individuals, sign up required.)
An introduction to advance care planning
In a one-to-one discussion with one of the team, you can establish what is important to you and what your preferences are in your last months and at the end of life - run over two sessions. (Open to registered individuals, sign up required.)
These weekly sessions are run by the Therapy team and supported by experienced volunteers. We can offer you an individualised exercise programme that helps you to achieve your own personal goals. Home exercise advice is also available.
Please note: This service is currently on hold.
Complementary therapies work by relaxing some of the pressures and tensions that may have built up as a result of illness or stress, bringing more harmony and balance to your body and mind. We have bookable face to face appointments available for our complementary therapy treatments. The following treatments will available soon: Reiki, Massage, Reflexology and Aromatherapy.
At the Hawthorne Centre, weekly Thursday afternoon meditation sessions help to relax and practice mindfulness. At the end of the session you will be feeling more still, calm, and aligned with the world.
A weekly class for individuals to focus on lower limb muscle strength along with exercises to enhance your balance.
A series of four self-directed learning videos focused on building self-empowerment through simple tools and tips. Learn about enhancing your sleep, releasing anxiety, natural pain management, more vitality and learn Reiki for self-care.
Tai Chi is about strengthening and flexibility, and active relaxation for the body and mind.
It helps improve balance, gain muscle strength and supports with controlling breathing which support those with various conditions such as COPD and Parkinson's. There is also a lot of evidence that it reduces falls in older adults.
As well as the physical benefits, Tai Chi also teaches you to focus what's happening inside you, both physically and mentally.
Once a week, our physio Jayne takes members and their carers through a gentle seated Tai Chi class, both face-to-face. We also offer this session virtually via Zoom.
Frequently asked questions
Where are Rehab and Wellbeing services held?

Our service is based at the Hawthorne Centre at Garden House Hospice Care in Letchworth Garden City, accessible via the main entrance.
Do I need a referral from my GP?
Your GP or other healthcare professional you are connected with can refer you to our services using our professional referral form, or you can self-refer (see next section).
How can I self-refer?

If you have a diagnosis of a life-limiting condition, you can refer yourself using our online self-referral form or by calling us on 01462 679540. You are also very welcome to attend one of our community hubs to talk with a member of staff directly.

If you have already been known to our Rehab and Wellbeing team and wish to reconnect for a review of your needs, please talk to one of the team at the community hubs or by phoning 01462 679540.
What happens at my first appointment?
At your pre-booked appointment with one of our experienced healthcare professionals, we will ask you how your condition impacts on your day-to-day life, and discuss the things that are important to you in your life. We will complete a holistic assessment of your current emotional, mental, spiritual and physical wellbeing.
Our team will work with you to create your individualised treatment plan, with a focus on your goals, priorities and future wishes. Sessions or groups will be recommended for you to attend. You are most welcome to bring a family member, friend or carer with you to this first appointment.
Will I need to arrange transport?
Yes, you will need to arrange your own transport to access our site. We can provide you with contact details should you need to organise assisted transport.
Is there parking?
Yes, we have free parking available at both the Hospice and Ernest Gardiner Treatment Centre, including disabled bays.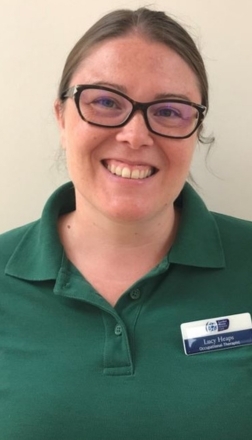 Rehab and Wellbeing Manager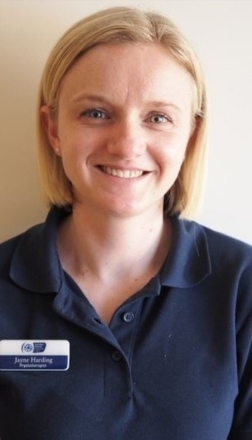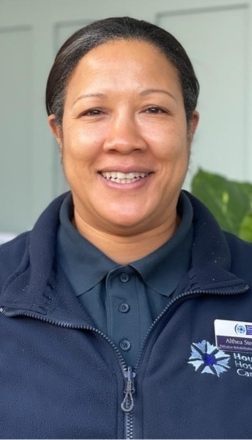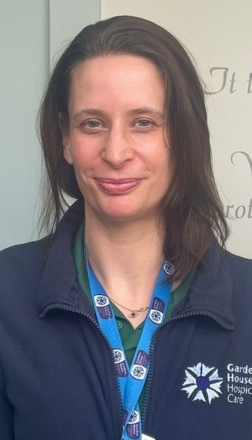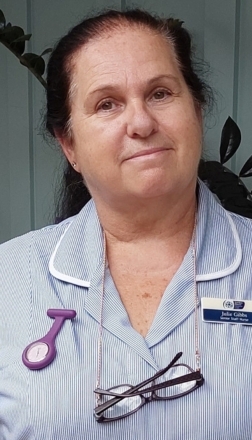 orange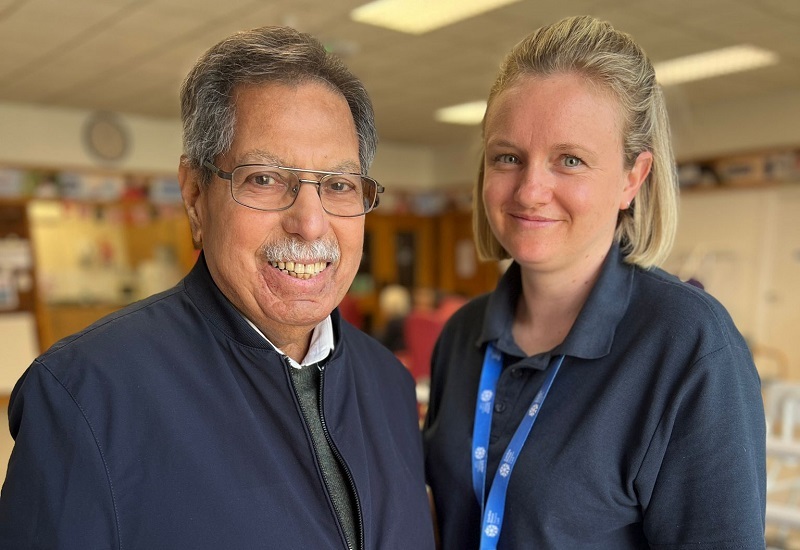 How we helped Ahmed get walking again
purple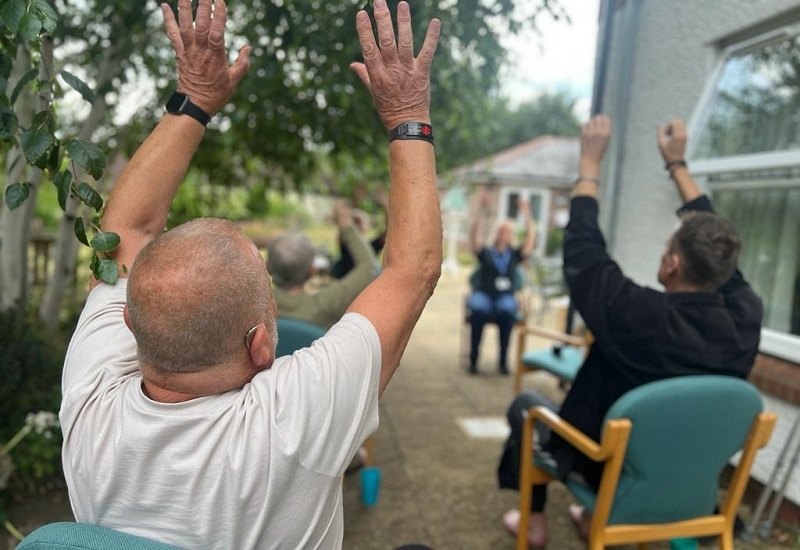 "I'm a million dollars better"