Compassionate Neighbours
Our volunteer Compassionate Neighbours provide support to community members experiencing loneliness or social isolation.
Compassionate Neighbours are local volunteers who provide support to members of our community who may be experiencing loneliness or social isolation by:
Visiting regularly for a cup of tea and a chat
Offering friendship and a listening ear
Helping them to do the things they like doing
Helping them stay connected to the community as well as family and friends
The effects of social isolation and loneliness in people of all ages can be as detrimental to health as smoking 15 cigarettes a day and, with around 200,000 older people in the UK not having had a conversation with a friend or relative in more than a month, Garden House Hospice Care wants to raise awareness and help people connect with their community.
Become a Compassionate Neighbour
Can you spare an hour a week to make a real difference in someone's life? To become a Compassionate Neighbour, all you need to do is fill out our application form and attend an introductory day at the Hospice - a fun, informal and transformative training session. Not only will you learn more about the project but you'll also meet like-minded people and also find out how you can support those people in your local community who would love to meet you. You don't need any specific skills, qualifications, or experiences to attend - just bring yourself and a positive attitude.
Introductory days take place every other month from 9.30am to 4.30pm. The next dates are:
Once you have completed your training and become an official Compassionate Neighbour, our team will match you with a community member based on common interests and hobbies. By offering regular visits, companionship, emotional support and a listening ear, you will help them do the things they like doing and stay connected to their community, family and friends.
Would you like a Compassionate Neighbour?
If you, or someone you know, are living with a life-limiting illness, are elderly or frail and/or are experiencing loneliness or social isolation, you could access support from a Compassionate Neighbour. Simply complete our online referral form or call 01462 679540 (option 8).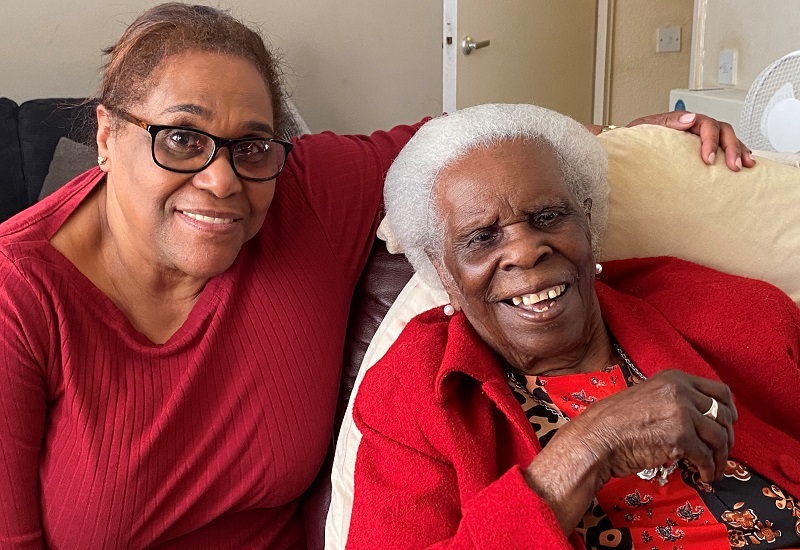 University of Hertfordshire Research
We commissioned the University of Hertfordshire to carry out an independent evaluation of the Compassionate Neighbours Project over a six-month period (November 2021 to April 2022). We're delighted to bring you their report which provides evidence that the project is meeting its aims to:
Improve wellbeing and quality of life.
Bring people together through helping patients, family members, carers, and volunteers to reconnect to their communities.
Reduce feelings of loneliness and isolation.
Ensure equitable access to services so anyone in need of palliative care can easily access the support they need, at the earliest opportunity.
Get in touch
If you can spare an hour a week to make a real difference in your local community, but would like to find out more before applying, we'd love to hear from you. Please email cn@ghhospicecare.org.uk or call us on 01462 679540 (option 8).
This project is kindly funded by Hertfordshire County Council and Stevenage Borough Council.