Inpatient Unit
Patients on our Inpatient Unit are looked after by our specialist team 24 hours a day, 365 days a year.
We provide support and care to patients with a wide range of symptoms associated with a life-limiting illness, as well as their families.
We support our patients by providing symptom control, psychological support and end of life care. Our high nurse:patient ratio ensures that patients are able to get the dedicated support that they might need.
Reasons for admission:
To relieve troublesome symptoms
To offer psychological support
To provide care in the last days of life
The emphasis is on short-term admissions - the average length of stay is less than two weeks. Actual length of stay is determined by individual patient need. This allows us to support hundreds of patients each year.
What you can expect as a patient here:
We aim to provide a high standard of care in a relaxed atmosphere
We will plan your care with you, to reflect your specific needs
We offer support to your family, friends and carers
We are happy to explain your treatment and care to you and with your permission, your family, friends and carers
We maintain your dignity and privacy at all times
We work with your GP, Community Nurses, Community Specialist Palliative Care Nurses and other professionals to ensure continuity of care.
In order to provide the most effective care, information about you is shared between Hospice team members on a 'need to know basis'. All who work at the Hospice, including volunteers, follow a strict code of confidentiality. Information is only shared with other professionals involved in your care and your family, friends and carers with your permission.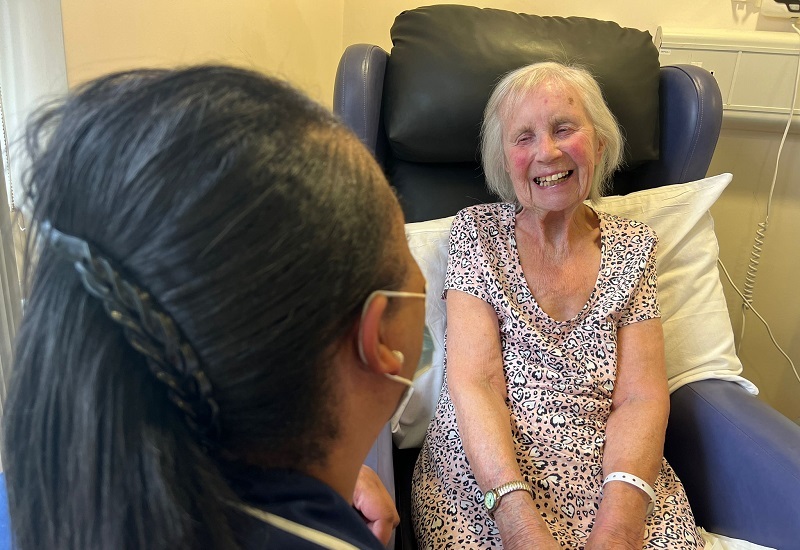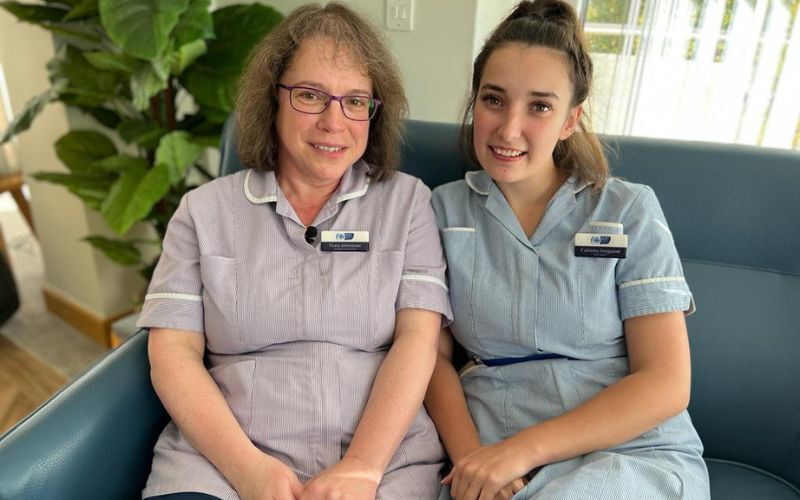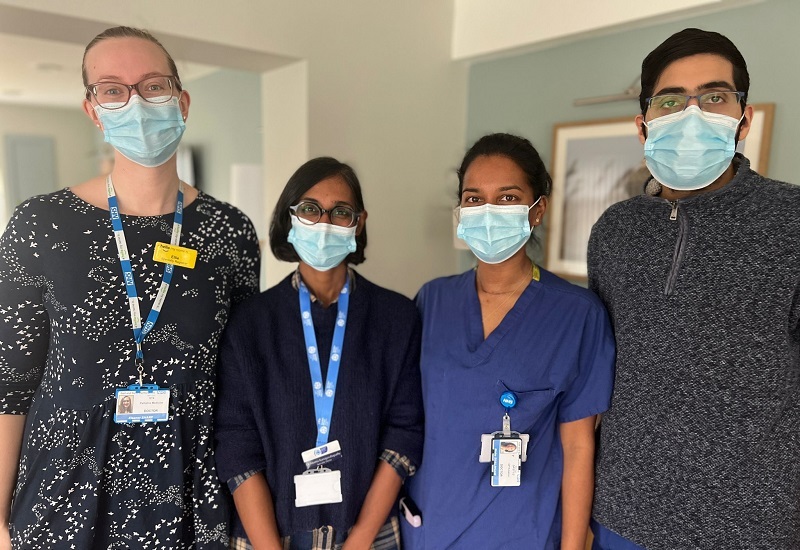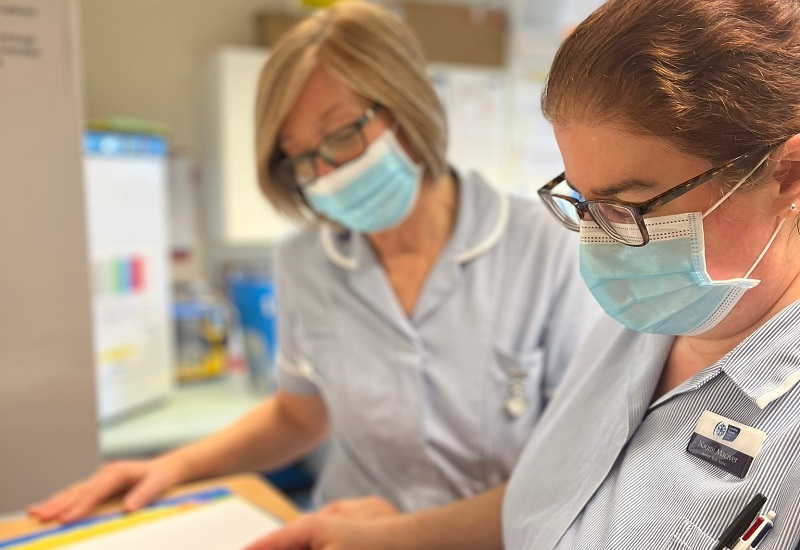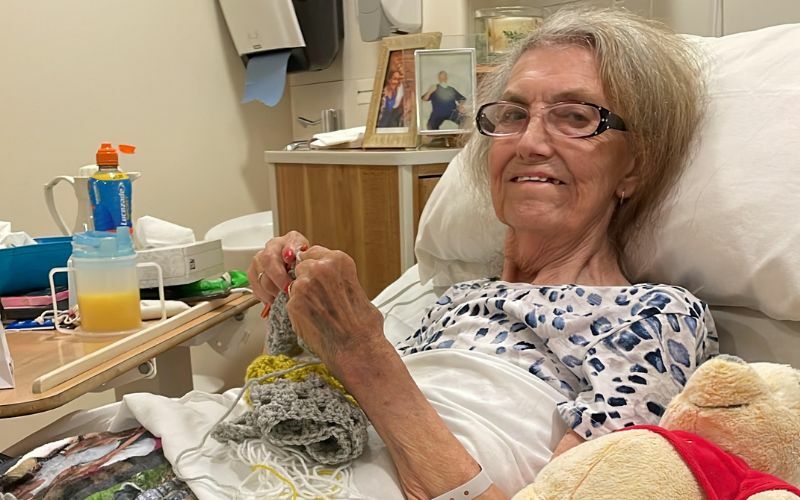 Visiting the Inpatient Unit
Visiting is open and flexible. There are two day rooms and an overnight room for use by the families of patients. We welcome children of all ages and pets are also welcome to visit when arranged in advance with the Senior Nurse on duty. Find out more about visiting the Inpatient Unit.
Cardiopulmonary resuscitation
At the Hospice, there is no 'Cardiac Arrest team' as it is unusual for a patient receiving hospice care to have a cardiac arrest where it is appropriate to attempt cardiopulmonary resuscitation (CPR). This is because, in the unlikely event a patient was to have a cardiac arrest, they would usually already have significant underlying health problems, making a successful outcome from CPR very unlikely.
24-hour advice line
The nurses within our Inpatient Unit provide a 24-hour telephone helpline for patients, carers and healthcare professionals. It gives direct access to nurses with experience in palliative care who can offer advice and support or guide you to other appropriate agencies.
If medical advice is needed, our nurses can speak to our team of doctors. You do not need to be referred to our services to be able to use this advice line. The Specialist Palliative Care advice line provides 24 hour advice, 365 days per year on:
01462 416794
purple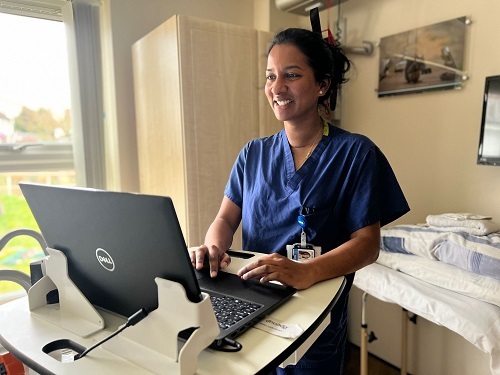 Make a professional referral to our IPU
orange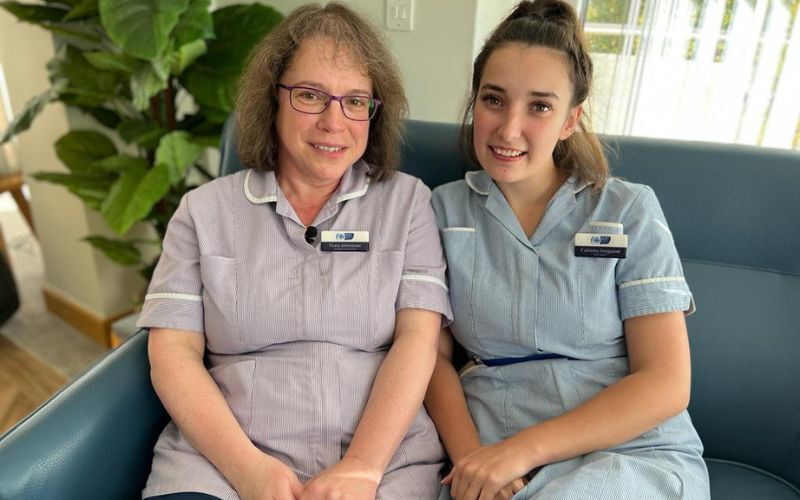 We are hiring Specialist Frailty Nurses