The existence of Garden House Hospice Care came about as a result of a real desire to see people facing life limiting illnesses getting more dedicated support than they were able to get in a hospital environment.
In 1985 the need for palliative care services in North Hertfordshire and Stevenage was identified. Permission was granted to convert the old Letchworth Cottage Hospital into a Hospice for North Hertfordshire.
Garden House Hospice Care first opened its doors in 1990 with 6 beds. Our Hawthorne Centre opened in 2007. Since then, the Hospice has continued to develop services to meet the needs of those facing life limiting illness and their families in our community.
Timeline
1985 - North Herts Hospice Care Group formed following a public meeting in Hitchin Town Hall
1986 - The North Herts Hospice Care Association was set up to provide hospice care for the North Hertfordshire Health District and became a registered charity
1988 - Appeal for funds was launched to raise £1m. Letchworth Heritage Foundation, formerly known as Letchworth Garden City Corporation, gifted £100k, which got the appeal off the ground
1989 - Sir Nigel Hawthorne organised a grand Royal Gala at the Gordon Craig Theatre in Stevenage. The guest of honour was HRH Prince Edward and £35,000 was raised
1989 - Building work at the current site commenced, formally Letchworth Cottage Hospital
1990 - The Hospice opened to patients
2002 - Our new Hospice at Home service was launched, offering palliative care in people's own homes
2006 - Extensions to the accommodation (costing c £4m) provided more accommodation for Day Services, an education centre, improved patient facilities, additional office support areas and other accommodation, work completed in 2007
2011 - We were awarded the Queen's Award for Voluntary Service, which is the equivalent of the MBE for volunteer groups
2015 - Celebrated 25 years of providing vital hospice care to North Hertfordshire, Stevenage, Royston and surrounding villages
2018 - The Compassionate Neighbours scheme was launched, where volunteers offer regular visits, companionship, emotional support and a listening ear to anyone with a life limiting illness or who is socially isolated
2019 - Building work to extend the fundraising and finance departments and the Hospice Conservatory and patient lounge gets underway, completing in 2020
2019 - New Hawthorne Schools Project initiated, welcoming small groups of Year 5 children from local schools to visit the Hospice over a three-week period
2020 - We celebrated our 30th year as we continue to work with the community to raise awareness, to develop our great services, providing safe and effective specialist palliative care for over 700 patients and 200 carers and family members each year
2020 - The Hospice responds to the threat of Covid-19, ensuring safety for patients, carers and staff, continuing to care in the Hospice and out in the community. Responding to the needs of the virus, staff from around the organisation were deployed to the frontline to support those who needed us most
2020 - We launched our Urgent Coronavirus Appeal, with a fundraising target of £600,000. With shops closed and fundraising events cancelled due to lockdown our community pulled together to support their local charity
2021 - Our services extend into the Ernest Gardiner Treatment Centre with thanks to the Letchworth Heritage Foundation. Our aim is to increase community engagement and collaboration with other partners including GP practices, the Hertfordshire Community NHS Trust and mental health services.


With your support, we've been here to care for people in our local community for over 30 years - and with your continued support we can be here for another 30.
You may also be interested in:
blue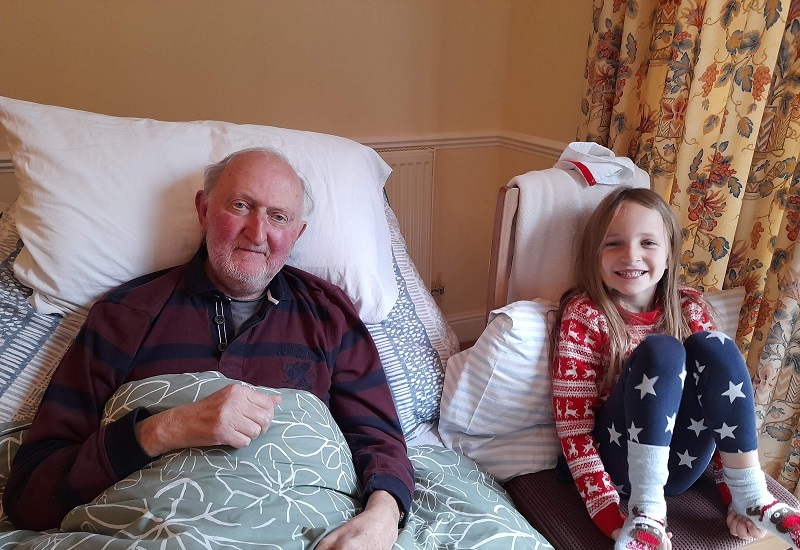 How our care makes a difference
orange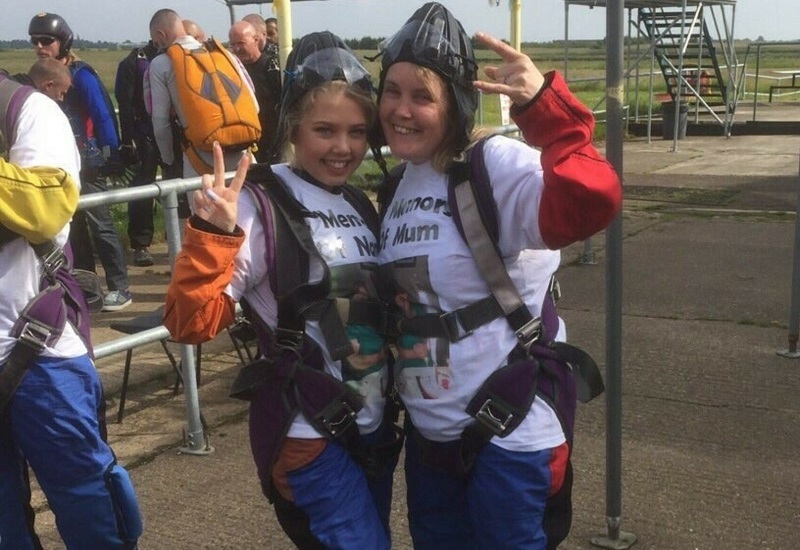 Our latest news, views and stories
purple