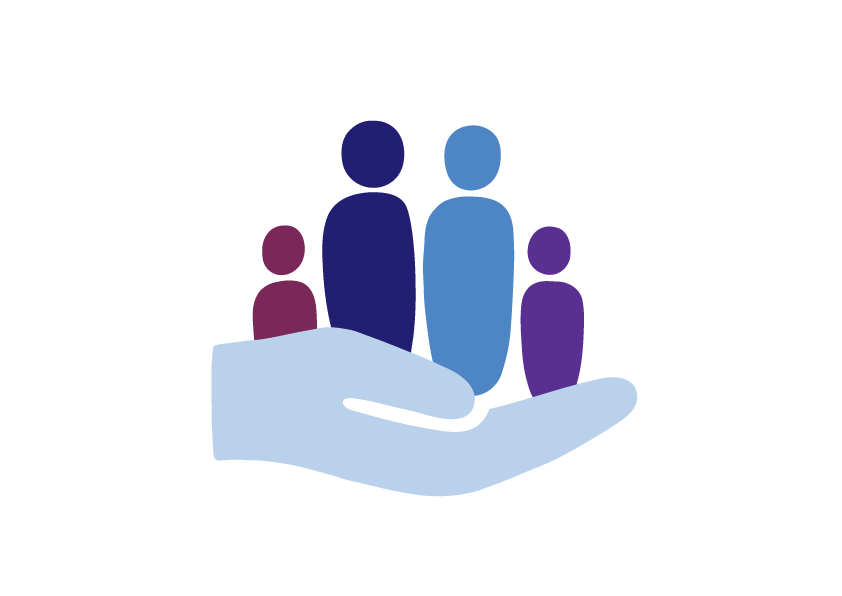 *Opens in new tab
lighter-blue-bg
At Garden House Hospice Care we recognise that we are all unique, and we value that diversity. We want to do all we can to ensure that we have equity at the Hospice. We want to become a more inclusive Hospice.
While our characteristics are important, at the Hospice we recognise that we are more than just our protected characteristics, and never want to make any assumptions about anyone based on demographics alone.
Whether someone is volunteering or working for us, or are a patient or loved one, we want you to make the Hospice more inclusive for you.
We are on an inclusivity journey.
What is Equality/Equity?

While the terms equity and equality may sound similar, the practice of one vs. the other can lead to very different outcomes for marginalised individuals or groups.
Equality means each individual or group of people is given the same resources and opportunities.
Equity recognises that each person has different circumstances and allocates the exact resources and opportunities needed to reach an equal outcome.
We are using Equity to drive our Inclusion.

With thanks to the Institute for Social Change. Artist Angus Maguire - madewithangus.com. Interactioninstitute.org.
What is Diversity?

Diversity recognises that everyone is different in a variety of visible and non-visible ways, and that our differences should be recognised, respected, valued, promoted and celebrated. They may include, but aren't limited to, differences protected by equalities law.
Since 2010, the Equality Act has introduced additional types of discrimination, such as 'discrimination by association' and 'discrimination by perception'. It also identified legally 'protected characteristics', which are: age, disability, gender reassignment, race, religion or belief, sex, sexual orientation, marriage and civil partnership, pregnancy and maternity.
What is Inclusion?
Inclusion is the practice of including people in a way that is fair for all. We are much more than our ages and ethnicity - valuing everyone's differences, empowering and enabling each person to be themselves, achieve their full potential and thrive at work.

At Garden House Hospice Care, we know:
91.8% of staff are between 15-64
8.2% are 65 and over
10.6% come from an ethnic minority background
The 2021 census for North Herts showed:
62.7% of adults were between 15- 64
19.4% were 65 and over
15.1% came from an ethnic minority background