Our people
Garden House Hospice Care is made up of a team of 200 staff and over 800 volunteers, governed by a Board of Trustees.
Garden House Hospice Care is made up of a dedicated team of 200 staff and over 800 volunteers across the organisation. As a charity, we are governed by a Board of Trustees who lead on performance, strategy and the future direction of the Hospice.
The Board of Trustees is made up of individuals with various skills and expertise from nursing, medical, commercial, legal and local government and is led by our Chairman Steve Mellish.
Day-to-day operations of Garden House Hospice Care are led by Chief Executive Lisa Hunt with support from our passionate Senior Leadership Team of experienced Directors and Senior Managers.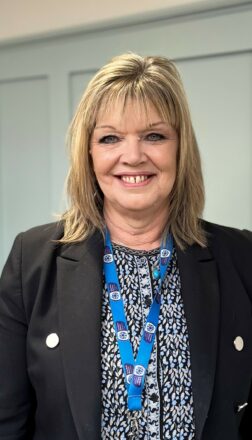 Lisa joined Garden House Hospice Care as Chief Executive in January 2023 after 35 years working in the NHS.
She started her career as a trained nurse specialising in palliative care, working in hospices and as a Macmillan nurse. She has since set up her own consultancy specialising in interim executive improvement director roles, but has also had several positions within the NHS at board level including Chief Operating Officer at Bedford Hospital NHS Trust and Managing Director at Mid Essex Hospitals.
Prior to her arrival with us, Lisa most recently worked at South Western Ambulance Service NHS Foundation Trust.
none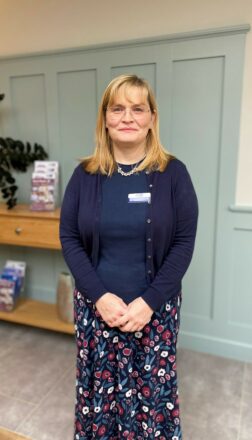 Sarah joined Garden House as a consultant in 2014 and was appointed as Medical Director in 2016.
Sarah qualified with a distinction in Medicine from London University in 1995, having previously obtained a BSc in medical science. She undertook a number of jobs in London teaching hospitals, including the Royal Free, the Royal Brompton, Hammersmith Hospital and Chelsea and Westminster Hospital, before deciding to specialise in Palliative Medicine.
Sarah worked with a number of palliative care teams across hospice, hospital and community settings in London and the East of England and has now been working in palliative medicine for over 20 years. In addition to her role at the Hospice, Sarah is the East of England Palliative Medicine Speciality Advisor for the Royal College of Physicians and is a Fellow of the Royal College of Physicians.
Sarah and her husband, who is a vicar, live with their two sons and the family dog.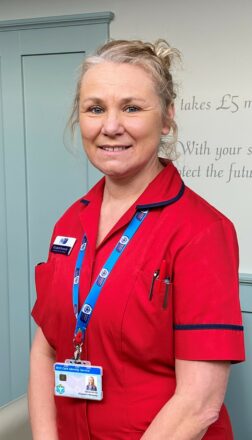 Director of Patient Services
Liz joined Garden House Hospice Care in summer 2021 after spending more than 30 years of her nursing career working for hospices. Initially arriving as Community Services Manager, she was promoted to Director of Patient Services in 2022.
Liz has been fortunate to be involved previously in forming and developing services, which she finds particularly rewarding. She finds it a privilege to make those changes and be involved in the improvement of people's care. She is a big believer in people and is passionate about supporting patients, families, teams and individuals to support, enable, empower and develop.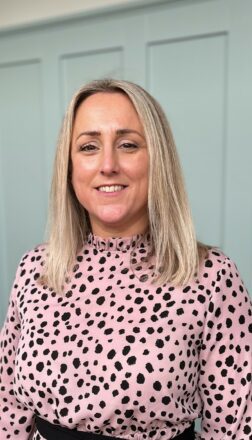 Director of Income Generation
Carla joined Garden House Hospice Care in 2020 as Director of Income Generation. An experienced Fundraising, Sales and Marketing professional Carla previously worked for 13 years heading up the fundraising team across the region at Macmillan Cancer Support. Carla believes in open and honest leadership and builds teams based on relationships.
With a passion for making a difference, she has supported Garden House since her grandmother was cared for as an inpatient in 1991. Carla also supports many different causes including Tommy's in memory of her daughter Daisy. Leading by example, Carla can usually be found taking part in a fundraising event or supporting one of our 13 shops.
Carla also enjoys travelling and spent time living in Greece and Cyprus, now she's settled again locally with her husband, daughter and a menagerie of animals!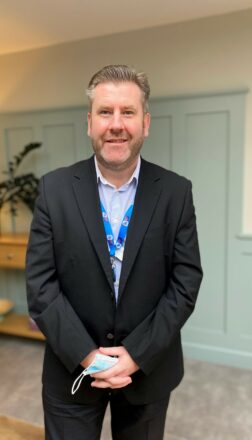 Derek joined as People Director in July 2021 and is responsible for overseeing all aspects of HR. Derek has over 20 years' HR experience within both the not for profit and private sectors.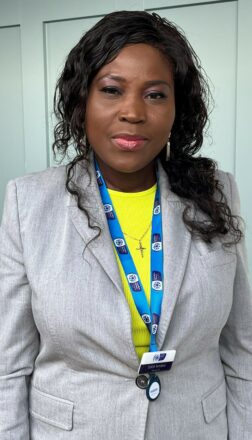 Director of Finance and Resources
Edith joined Garden House Hospice Care in November 2022. She previously worked as Head of Finance at Hertfordshire Homes and also has experience with various organisations including North London YMCA and Florence Nightingale Foundation.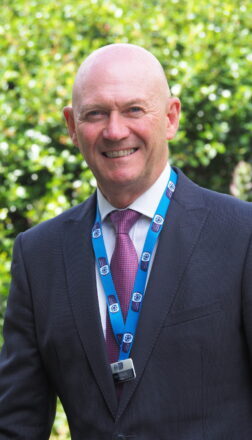 Steve was elected as Chairman of the Hospice in June 2021 having joined the Board as a Trustee in 2016. He was also Chairman of the Board of the Trading Company from 2017 to 2021, which saw significant growth in the company's operations. Steve tries to support as many fundraising events as possible, previously taking part in skydiving, wing walking, abseiling and cycling to name a few, generating thousands of pounds in donations.
Steve spent most of his career working with Sainsbury's in a senior management role addressing risk, crisis management and organisational resilience. He then ran his own consultancy in risk and resilience between 2012 and 2021. He was also a Board Director of the Business Continuity Institute for 12 years, being elected twice as Chairman in 2004 and 2012.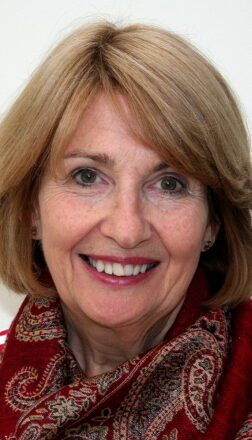 Rhona has had a varied career and, amongst other things, been a headteacher in North Hertfordshire and an education adviser for Hertfordshire County Council. She was also one of Her Majesty's Inspectors of Schools and, more recently, a government education adviser.
She has had a keen interest in the hospice movement for the last thirty years during which time, with her husband, she has been involved in end-of-life care for one of her children and four parents. These experiences contributed to her wish to ensure that everyone in the local community has access to the very best end-of-life care at the place of their choosing and that their families have the support they need to cope when experiencing dying, death and bereavement.
Rhona's background provides her with experience of leadership, governance, inspection, training and development, and quality improvement. Rhona retains a passionate belief in the value of education throughout our lives.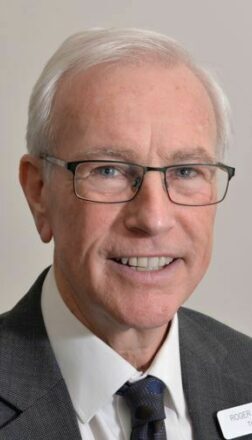 Roger joined the Board in 2014. He is also a member of the Board of the Trading Company.
Roger is an experienced Chief Executive, Consultant and Director having been on the Board of many organisations in the leisure, housing, media and education sectors after a career in education which culminated in being the Principal of North Hertfordshire College for 15 years until 2005. He has many connections within Hertfordshire and the region.
Roger currently chairs the Stevenage FC Charitable Foundation; he is Vice Chairman of Hertfordshire Independent Living Services which runs amongst other things the county wide meals on wheels service; he is a regional mentor for an Olympic Legacy company called SPORTED.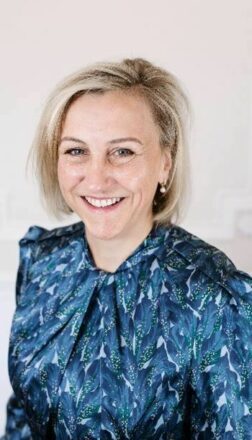 Pauline was appointed as a trustee in October 2021, coinciding with her decision to retire after a long career in the pharmaceutical industry. A doctor by training, Pauline has held a number of roles in drug discovery, most recently as Head of Global Health Research and Development at GSK focussing on diseases of the developing world, including TB, Malaria and causes of maternal and neonatal mortality. She is a Fellow of the Academy of Medical Sciences and serves as a Council Member of the UKRI Medical Research Council.
In 2019 Pauline was named as Changemaker for Children in Save the Children's Centenary Awards and she was awarded a CBE for services to medical research and development in the Queen's 2021 New Year Honours List. She enjoys mentoring people early in their career and is a passionate advocate for health equity across gender and ethnicity.
Having appreciated the care and expertise offered by the Garden House Hospice Care when her late husband was an inpatient in 2015, Pauline is keen to bring her expertise as a senior manager, physician and researcher to her role as trustee.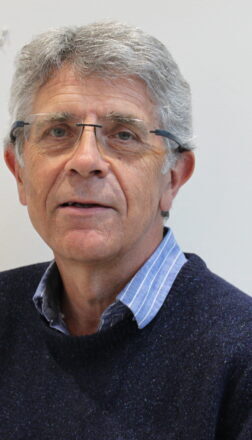 Simon qualified as a Dr in 1980 from the Royal Free Hospital in London. He joined the North Hertfordshire GP training scheme, based at Lister Hospital, Stevenage not anticipating that he would then stay on in Letchworth for a 30+ year career. He also worked, during his training, as a Medical Officer for 3 months in a very remote community in Newfoundland, Canada.
In the 80s, the Hospice building was the site of Letchworth Cottage Hospital. Local people were admitted under GP care and there was a small X-ray unit. The new post of trustee reconnects him professionally with the Hospice where, as a GP, he had referred patients for community, in-patient and rehab & wellbeing services. He will look for the opportunities to ensure the Hospice works to be the best it can be.
Stepping back from the General Practice partner role in 2016, Simon's recent career includes advising NHS commissioners on emergency care and audit. He acts as a cancer and prescribing lead for a group of local practices in North Herts and has represented locum Drs, led postgraduate education and other professional meetings. Appointed as a specialist in primary care regulation for the CQC, he has visited over 100 practices since 2014. His professional motivation centres around doing the right thing for our patients ensuring that there has been thought about what should be done in healthcare as much as what can or could be done.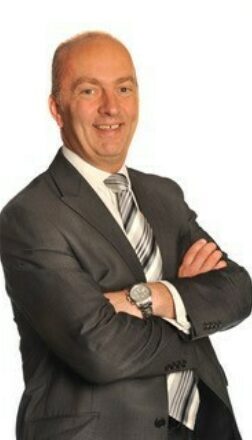 Richard enjoyed a rewarding retail career with the John Lewis Partnership and his combination of commercial acumen and leadership skills delivered profitable trading at a range of shops. His last few years were spent heading the committed, diverse and successful team at John Lewis Brent Cross. Richard hopes to add value to Garden House Hospice Care by sharing his experience of leading change, brand management, customer service and selling operations in a fluctuating retail context.
Richard has lived in Hitchin for more than twenty years and has been aware of the hugely significant contribution which the Hospice team makes to the local community. His family had personal experience of the end of life care offered by the amazing staff, when they looked after his mother in law with great skill and compassion. Richard is delighted to be working alongside talented and enthusiastic colleagues to help raise funds to support the Hospice work.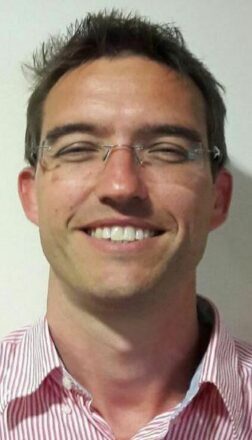 Having received outstanding care from the Hospice for his father in 2016, James joined the Board as Treasurer and is now Chair of the Finance Committee. James works for Lloyds Banking Group and has a broad commercial and financial background.
A keen cyclist, James has previously cycled to Paris raising funds for Garden House Hospice Care and is always keen to support or participate in our challenges and events.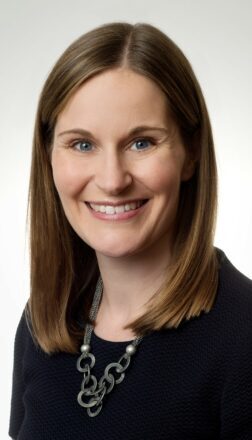 Melanie is a Certified Internal Auditor and has spent many years advising organisations on their governance, risk management and internal control frameworks. During a 16 year career with PwC, Melanie worked with clients across the public, financial services and not-for-profit sectors. Melanie's current role is with NatWest Group, where she quality assures the work performed by the bank's audit teams to ensure compliance with internal audit standards, and provides training to develop employees' internal audit skills.
Melanie enjoys giving her time to support the local community. Previous volunteering roles have included two years as a member of the Letchworth Festival committee, and working as part of the St John Ambulance team supporting the Covid-19 vaccination programme. Melanie is delighted to be able to bring her skills and experience to her role as Trustee of Garden House Hospice Care and is proud to work with such a well-respected and vitally important community organisation.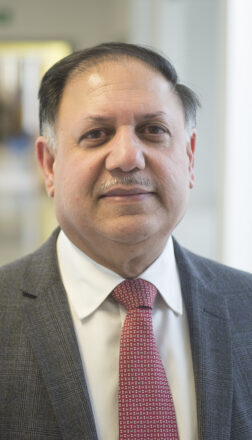 Professor Shahid A Khan brings a wealth of experience to the Board of Trustees with a career that has seen him work locally, nationally and internationally.
He brings considerable clinical experience to the board, having graduated in 1982 and completing Senior Registrar training at Charing Cross Hospital and West Middlesex University Hospital. He was appointed consultant physician in 1996 at the Lister Hospital in Elderly Care and General Medicine, has extensive Trust management experience including Director of Medical Education, Associate Medical Director, Clinical Tutor and Lead for Elderly Care Services in the past, whilst over the years he has chaired and served on many key Trust committees.
Other voluntary and charitable work includes membership of the Executive Committee of the Stevenage Mosque & Muslim Community Centre since 2014, whilst also being an Executive Committee member of Hashim Welfare Hospital, a UK based charity working to help with health needs of underprivileged communities in rural Pakistan. He has also worked on a voluntary basis with the British Heart Foundation and Diabetes UK for many years to educate ethnic minorities on medical issues.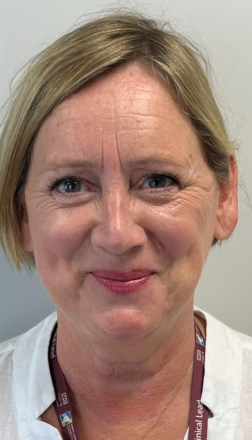 Jennie became a Trustee in June 2022 following a 39 year career as a nurse in the NHS within acute community and commissioning organisations.
She has lived in Hertfordshire since 1999. Before retiring, Jennie was the Executive Director of Nursing and Quality at North Central London Clinical Commissioning Group.
During the pandemic, Jennie returned to practice as the Clinical Lead in a mass vaccination hub in London. She has qualifications in coaching and a master's degree in Healthcare Law and Ethics.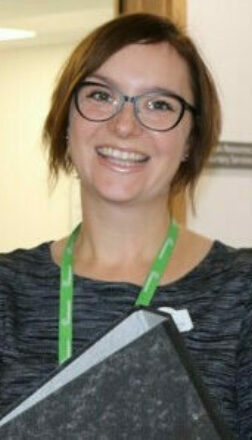 Gemma spent her childhood in Letchworth Garden City, attending Fearnhill Secondary School and later the Goldsmith Management Centre when her Human Resources career was just starting. She worked initially in the private sector, before moving to the public sector (NHS and Bedfordshire County Council) and finally the Charity sector, which she loves.
Previously Head of HR at East Anglia's Children's Hospices, she is currently People and Operations Director for the Arthur Rank Hospice Charity in Cambridgeshire where she has worked since 2017. While her twins were young, she combined working full time, volunteering as a school governor and studying for her level 7 CIPD qualification, which she achieved in 2013.
Gemma brings her experience of outstanding and compassionate hospice leadership along with her HR knowledge and a passion for people and development.
Garden House Hospice Care Trading Ltd

Garden House Hospice Care Trading Ltd operates 12 retail shops across North Hertfordshire and beyond, also offering an online shopping presence through eBay and other sites. All shops rely on donations of goods from the local community, with all profits from retail directly supporting vital end of life care in our community.
Trading Company Board
Richard Dearden - Chairman of the Trading Company
Lisa Hunt - Chief Executive of Garden House Hospice Care
Carla Pilsworth - Director of Income Generation
Roger Gochin - Director
James Hyde - Director
Mike Thompson - Director
Our Patrons

Our distinguished Patrons and Vice Presidents play important roles as ambassadors and advocates for Garden House Hospice Care in the community. We are grateful for the support they give us.
Patrons
Lord Julian Fellowes of West Stafford DL
Lady Emma Fellowes of West Stafford DL
The Chairman of North Herts District Council
The Mayor of Royston
The Mayor of Stevenage
Sir Oliver Heald QC, MP
Bim Afolami, MP
Stephen McPartland, MP
Rt Revd Dr Alan Smith, Bishop of St Albans
Sir Simon Bowes Lyon KCVO
Mrs Sarah Harrison
Mrs Diana Laing
Mr Paul Cherry
Mr Richard Whitmore
Mrs Boo Williams
Vice Presidents
Dr Frances Aldridge
Mrs Sally Alford

Mr Ivor Barber
Mr Trevor Bentham
Mrs Mary Blaksley
Mrs Trudy Bunday
Mr Bernard Davies
Mr Andrew Egerton-Smith MBE
Mrs Rosemary Gillham
Sir Alexander Graham
Mr Peter Harkness
Mr John Procter
Mr David Heymans
Mrs Janet Hill
Mrs Anne Houghton
Mr Anthony Isaacs
Mrs Jenny Lupton
Mr Roger Manning
Mrs M Guenier
Dr Catherine Offer
Mr Peter Willmott
Mr John Bush
Mrs Janet Nevitt
Dr V C Lucas