Leave a legacy
Gifts left in wills are an incredible way to protect the future care we give others.
We are so grateful if, after looking after your loved ones, you are considering leaving a gift to Garden House Hospice Care.
You may have had a loved one or friend receive our care. You may be an advocate for the hospice movement. You may have always lived nearby and want to support a local charity.
Whatever your reasons, by choosing to give a gift in your will, you will be protecting the future of our hospice and everything we do for local people who need our help.
What is a legacy?
A legacy is a gift that is left to us in a Will and it allows you to state that, after you die, a sum of money or a % of your estate can be given to a person, charity or organisation. Legacies allow our important work - providing care for people with a life-limiting illness- to remain possible.
Over 10% of the income we rely on to fund our services come from donations made in this way.
There will always be a need for end-of-life care. In fact, demand is expected to rise. Gifts left to us in Wills are used to fund services, new projects and our core running costs. Crucially, they secure our future.
By leaving a gift to Garden House Hospice Care, you will play your part in keeping our Hospice open for everyone.
How much should I gift?
Your gift, whatever the size, will make such a difference. Our services cost £5.4 million a year to provide and the NHS contributes around a third of our running costs. The remaining funding comes entirely from our generous community - around 10% from people who have chosen to leave us a gift in their will.
You could leave a gift of a fixed amount of money, known as a pecuniary gift.
You could leave a share of your estate, known as a residual gift. A benefit of leaving a share is, as the value of your estate changes through your lifetime, your donation stays in proportion.
You could leave specific items, for example a piece of jewellery you would like us to sell in exchange for money that we can spend on care.
How could my money help?
Your money will be spent where it is most needed. It could contribute to the equipment and medicines we need, the training we give our specialist staff, the salaries we pay our nurses and doctors and the food we give our patients.
Here are some recent gifts we have received and what they could pay for: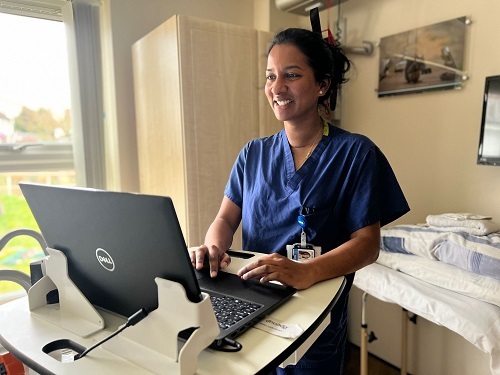 £500
£500
could pay for 36 hours of care on our Inpatient Unit, easing symptoms and offering expert care day and night.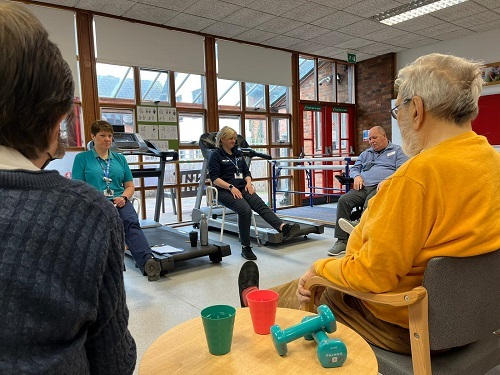 £9,700
could pay for a full day of our services, including our rehab and wellbeing activities and counselling for children.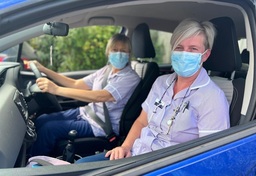 £50,000
could pay for over six months of home visits from our community nurses and health care assistants.
How do I leave a gift in my will?
We recommend you contact a professional solicitor or will writer about writing or editing your will.
We run a Make a Will scheme throughout the year, with local solicitors offering free appointments to write or edit your will, in exchange for a donation to the Hospice. Charges will apply for more complex wills.
If you choose to leave us a gift, you will need to state our full charity name, Garden House Hospice Care, our registered charity number which is 295257 and our full address which is Garden House Hospice Care, Gillison Close, Letchworth Garden City, SG6 1QU.
Please download our legacy leaflet for more information.


Get in touch
If you have any questions about leaving a gift in your will to Garden House Hospice Care, please contact Kerry Cunnane, our Legacies and In Memory Manager on legacies@ghhospicecare.org.uk or by calling 01462 679540 (option 3) during working hours. Thank you.